Introducing the coolest kids' club in Tarrytown
Looking for an easy and affordable way to access dental and orthodontic care for your child? We're thrilled to introduce 914 Smiles Club: our new patient loyalty program that's just for kids! When you join, you'll get all kinds of awesome perks, including:
25% off dental and orthodontic care for kids up to 16 years old
Two cleanings per year
Exams, x-rays and fluoride treatments included
All of the above (and more!) for less than $60 a month!
Come join the coolest club in town!
At 914 Smiles, we believe that finances should never stand in the way of getting your child the dental and orthodontic care they deserve. That's why we created our 914 Smiles Club: to make kids' dentistry and orthodontic treatment affordable for everyone.
For less than $60 a month, your child will get the absolute best dental care Tarrytown has to offer. Our expert orthodontist and pediatric dentist, Dr. Kothari and Dr. Kumar, have specialized training in treating children and can help guide the development of your child's smile.
Don't have insurance? That's okay. We can work together to find an affordable dental payment plan that fits your budget. Ready to learn more about 914 Smiles Club? Contact us today!
Why Choose 914 Smiles For Your Child
Full range of preventative and restorative dentistry
Experienced, knowledgeable care

Kid-friendly, bright, fun office
Cutting-edge technology and techniques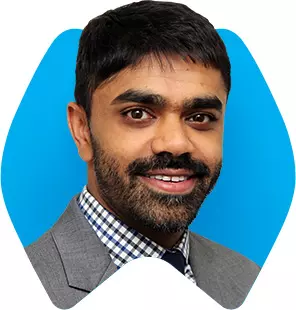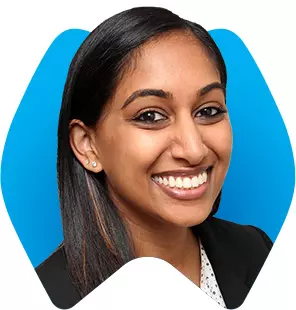 Dr. Reshma Kumar received her Doctor of Dental Medicine degree from Case Western Reserve University. She completed her general practice residency at Monmouth University and specialized in pediatric dentistry at Barnabas Hospital in the Bronx. At 914 Smiles, Dr. Kumar strives to make visits positive and fun and help patients build a foundation for lifelong oral health.
What Our Patients Are Saying
Liliana C.

"Absolute pleasant experience from day one. Staff and dentist are extremely helpful and friendly. My daughter got her braces today and I was so relieved by the professionalism of the staff and how painless and quick the process was. My daughter could not be happier."
Monica L.

"Both myself and my son are patients of Dr. Kothari. He AND his staff are excellent. They are kind and explain everything to you in great detail. The office is always clean and they use the latest technology. This makes me comfortable in knowing the best care is being taken for both of our individual cases. Keep up the great work!!"
Brandon S.

"Always a pleasure coming here. The staff is very friendly and knowledgeable. The office is spacious, clean, easily accessible, and tons of parking. I would reccomend this orthodontist to anyone that needs any invaslign work or braces, they offer a plethora of other services as well. Overall very professional."
Vivian L.

"Dr. Rishi is knowledgeable, friendly, and offers the latest technology in his contemporary office. He goes above and beyond to provide excellent treatment outcome and exceptional customer service. This is the perfect place to get your perfect smile!"
Ravi S.

"I have to say so far my experience with Dr. Kothari and staff has been nothing short of attentive and amazing. Knowledgeable folks who know what they are doing and make you feel comfortable. What more can you ask for?"
Sumera S.

"Dr. Kothari did an amazing job of aligning my daughter's teeth. The good doctor and his staff went out of their way to make this a great experience for us, whether it was scheduling appointments or seeing us on an urgent basis for a popped wire. I can't recommend this practice highly enough!"
Ready to join 914 Smiles Club?
We're ready when you are! Contact our Tarrytown pediatric dentistry and orthodontic office today to sign up.
131 Central Avenue
Tarrytown, NY 10591
Sign up for 914 Smiles Club today!