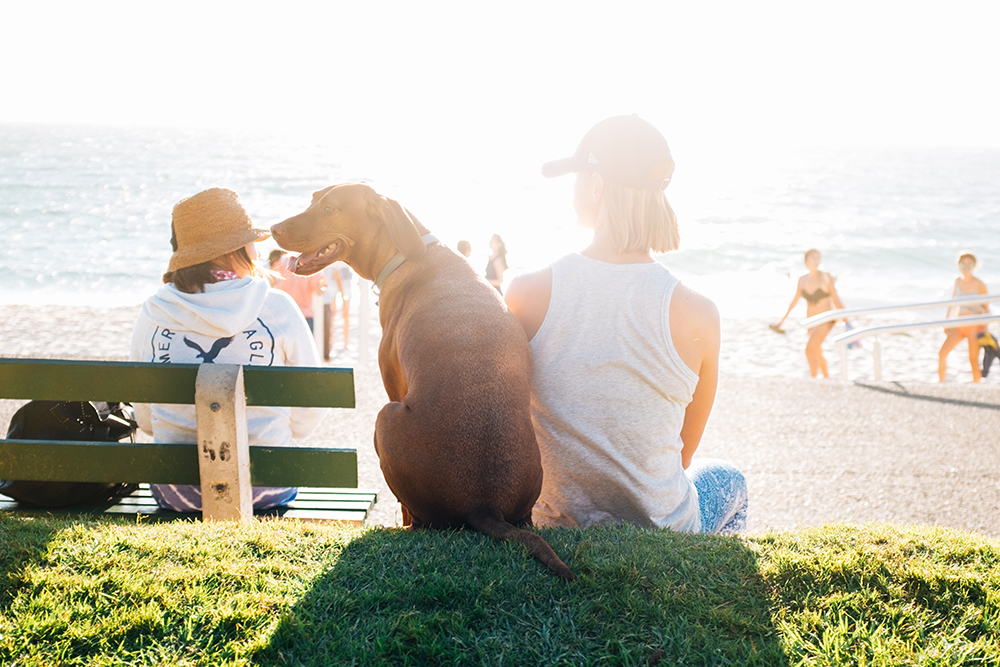 With all of the upcoming fun summer activities in Sleepy Hollow, NY and the surrounding area, there are plenty of options for keeping the kids (or yourself) entertained during the warm weather months. Being the helpful Sleepy Hollow orthodontic office we are, and seeing how much our patients loved our guide to fall activities for kids in Westchester County, 914 Orthodontics has done the research for you. Here's our guide to the best Sleepy Hollow and Tarrytown events (many of them free!) to mark on your calendar this summer:
Multiple Locations, Sleepy Hollow and Tarrytown – One of our favorite free Sleepy Hollow summer events is the Jazz at Horan's Landing Park concert series sponsored by Jazz Forum Arts. That's probably not a huge surprise since Dr. Kothari absolutely loves music. If you ever wanted the opportunity to see your orthodontist jamming out, this is it! For Tarrytown summer activities, you could base your entire July and August around outdoor shows because there are even more opportunities for free music with the Sunset Jazz Concerts at Lyndhurst, Jazz at Pierson Park and Concerts at Pierson Park series. Bring your lawn chairs or blankets, a picnic dinner and enjoy live music with the family. The details are as follows:
Warner Library, 121 North Broadway, Tarrytown – On Thursdays, June 28 through August 30, Warner Library will be holding Craft Table, one of their many free, fun summer activities in Tarrytown and Sleepy Hollow for kids. Children of all ages and their caregivers can drop in and tap into their creativity by making crafts between 2 and 8pm. There's no need to register. Just show up and start creating! An adult will need to stay at the table with children under seven.
540 North Broadway, Sleepy Hollow – We'd be remiss not to include tours of our historic cemetery in a list of things to do in Sleepy Hollow, NY. For families with brave kids, we'd recommend sticking to the daytime tours. as the evening guided tours are a bit creepier. From the end of April through September, there are two choices for daytime guided tours.
Two-hour Classic Day Tours are held on Saturdays and Sundays from 2 to 4pm and the one-hour Original Knickerbocker Tour, which traces the footsteps of Washington Irving's character Ichabod Crane in The Legend of Sleepy Hollow, takes place on Saturdays and Sundays from 11am to 2pm. Evening guided tours are held on Saturday nights, though the time varies based on the sunset. The Classic Evening Lantern Tour follows the same route as the two-hour Classic Day Tour but it's a totally different atmosphere after dark.
The Murder and Mayhem Lantern Tour is held on select Saturdays throughout the summer and features some darker stories. This is one of the summer activities in Sleepy Hollow geared towards adults since that particular tour isn't suitable for children. Tickets for tours have to be purchased in advance. Buy them here.
13 Main Street, Tarrytown – The Music Hall is a constant source of Tarrytown events with theater, music, dance and film year-round. Thanks to the diverse programming, you can find something to appeal to every member of the family. In summer 2018 Tarrytown will be the place to be. Some of the performances we're looking forward to include:
June 9 – The Machine performs Pink Floyd

June 10 – Westchester Circus Arts presents: Alice in Wonderland, A Circus Adventure

June 14 – Happy Together Tour

June 16 – Film: Sharknado

June 22 – Classic Stones Live: The Greatest Rolling Stones Tribute Show

June 30 – Old 97's

July 6 – Joe Jackson

July 15–  Dave Mason & Steve Cropper

June 27 – August 4 – Random Farms' Kids Theater presents Mary Poppins Jr.

August 5 – Randy Rainbow

August 11 – Eaglemania: The World's Greatest Eagles Tribute

August 12 – Justin Hayward: All the Way in Concert with Special Guest Michael Dawes

August 17 – Kansas

August 26 – Melissa Etheridge: The Rock Show
Lyndhurst Grounds, 635 South Broadway, Tarrytown – The Tree Climbing Championship at Lyndhurst is probably the most unique of the Tarrytown things to do this summer. 25 arborists will climb the huge trees on the grounds of Lyndhurst on Saturday, June 23. The event will take place from 9am to 2pm. Watch as the competitors climb and show of their skills as part of the New York State Arborist's tree climbing competition. A professional arborist will be on the ground answering questions and educating attendees. Admission is $5 per person.
Get a jumpstart on summer. Book an orthodontic treatment today!
6. Sleepy Hollow and Tarrytown 4th of July Celebrations
One of the most anticipated 2018 Sleepy Hollow events coming this summer is the annual Independence Day fireworks display. You can see the 4th of July fireworks in Sleepy Hollow from Kingsland Point, Barnhart Park, Devries Park, Horan's Landing Park and along side of Beekman Avenue towards the river.
The display will begin at dusk (approximately 8:30pm) on Wednesday, July 4 and the rain date is Thursday, July 5. Tarrytown will host its 4th of July of celebration at Pierson Park (West Main Street) on the actual holiday, Wednesday, July 4. The excitement kicks off around dusk but arrive early and enjoy music by Kick-Start Charlie starting at 7pm.
Patriots Park, Route 9 on the border of Tarrytown and Sleepy Hollow – We're not the only ones who count TaSH Farmer's Market among our favorite summer activities in Sleepy Hollow and Tarrytown because it was a "Best of Westchester" winner last year.
The lively market has local, fresh produce, farmhouse cheeses, meats, poultry and fish, artisan and baked goods, music, kids' activities, chef demos and more. It's a great place to get your shopping done for the week while hanging out with friends and neighbors. The market is held every Saturday, May through November, 8:30am to 2pm.
1 Dixon Lane, Tarrytown – If you're looking for Tarrytown summer activities that can qualify as a date night, Jazz Forum is an intimate jazz venue complete with a light menu, drinks, a contemporary art gallery and a lounge and pool room. Some of today's most talented jazz musicians perform there and it's the only dedicated jazz club in Westchester County, NY.
On Friday and Saturday nights, headliner jazz artists perform at 7 and 9:30pm. Brazilian Music Sundays feature Brazilian music groups with sets at 4 and 6pm. The Sunday Jazz Series then takes over at 8pm with performances by jazz groups. Purchase tickets and see the schedule here.
Summer is the best time to start orthodontic treatments like braces! Come by our orthodonitc office and book an appointment today.